Regular price
$366.00 USD
Regular price
Sale price
$366.00 USD
Unit price
per
Sale
Sold out
Unleash the rhythm of your soul with Sweat Lodge Drum - where beats meet spirituality.
The Sweat Lodge Drum is more than just a percussion instrument. Made from locally-sourced materials by skilled artisans, this drum carries with it the soul and spirit of generations past. Its deep resonance invokes a sense of reverence and connection to nature that cannot be replicated by modern machinery. Used traditionally in ceremonial settings for healing, meditation, and prayer, the Sweat Lodge Drum represents ancient wisdom passed down through time immemorial. When you hold this drum in your hands and feel its rhythmic beat echo within you, you will understand why it has been treasured for centuries as a sacred tool for spiritual transformation
The Sweat Lodge Drum is handcrafted with premium materials, ensuring durability and longevity.
Its deep, resonant sound enhances the spiritual experience of sweat lodge ceremonies or meditation practices.
This drum can be used for a variety of purposes including healing sessions or as an instrument in musical performances.
It comes in different sizes to fit your needs and preferences, making it a versatile addition to any collection of instruments or spiritual tools.
These drums will not go flat in the sweat lodge and fit real nice under your arm. 
Allow two to four weeks for shipping.
https://youtu.be/gVv9gxyx1PM
Share
View full details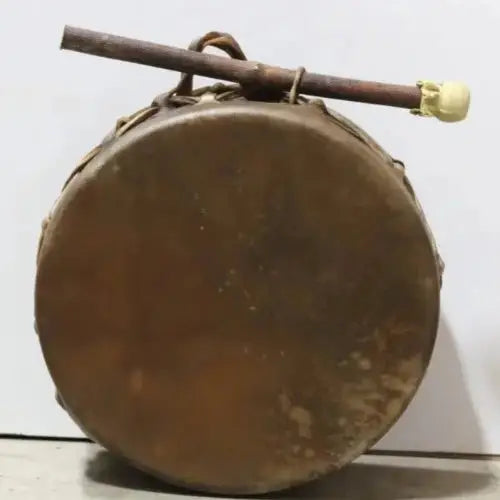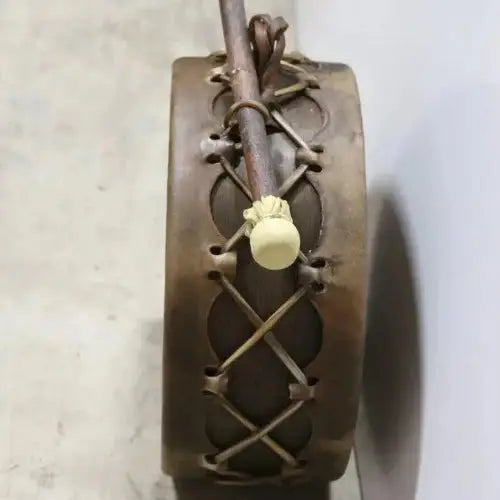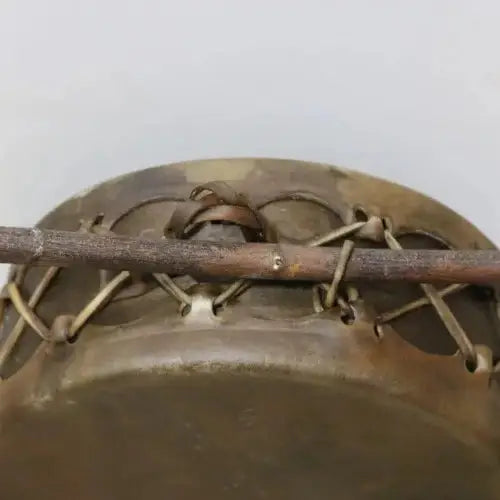 Thank you for your review!