Regular price
Sale price
$20.00 USD
Unit price
per
Sale
Sold out
Empower your journey with our Custom Intention Bracelet, crafted with pure divine intentions and infused with Reiki energy. Made from the highest quality beaded materials, this bracelet is more than just a fashion accessory - it's a symbol of your personal growth and transformation.
Introducing the Custom Intention Bracelet by Angela - a unique blend of style, spirituality and intention-setting. Made with high quality beaded bracelets and infused with pure divine intentions and Reiki, this bracelet holds the power to enhance your energy levels and help you stay mindful throughout your day-to-day activities. With its durable and flexible stretch cord, highest quality materials, and infusion of positive energy- all combined in one brilliant design- make this Custom Intention Bracelet not just a simple accessory but also a powerful tool. Order yours today!
Elevate your spiritual journey with Angela's custom beaded bracelets infused with pure divine intentions and Reiki energy.
Enjoy the perfect fit every time with high-quality stretch cord that accommodates your wrist size.
Experience the cleansing power of sustainably harvested palo santo (if you choose it) while wearing a bracelet crafted from only the highest quality materials.
Please send a message to spiritrisingflorida@gmail.com with your wrist measurement (or let me know if the ones you see in stores fit fine), color preference, and what you would like your bracelet to help you with. The bracelets are made with high quality stretch cord. Through normal daily use, don't be surprised if it needs to be restrung annually. You can ship it back to me for that!
Please allow a few days or so for Angela to make your bracelet.
Share
View full details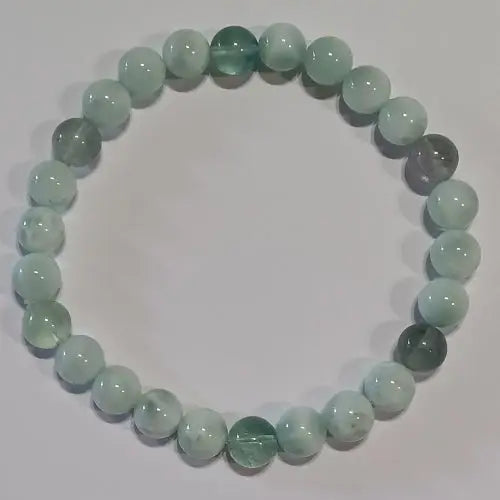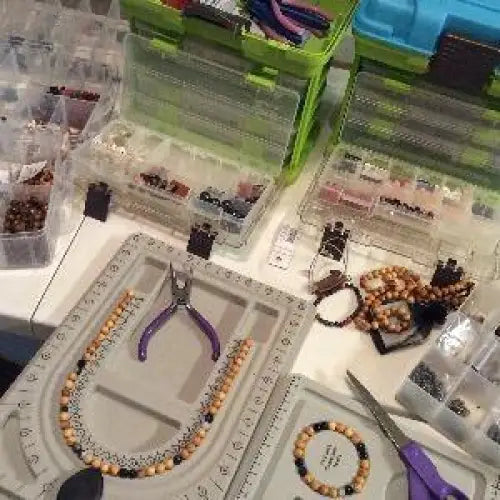 Bracelet feedback
The personalized bracelet Angela made for me was absolutely perfect, she took the time to understand my intention/purpose and fit to size. I met Angela and quickly realized that I could trust her genuine spirit to create something unique for me. I highly recommend Angela, you are in great hands - with anything you may need for
your spiritual growth journey, with all that she does and her store offers.