Regular price
Sale price
$4.50 USD
Unit price
per
Sale
Sold out
Mullein (Verbascum thapsus). 1.5 oz
Other Names: Grandmother's Flannel and Our Lady's Flannel.
Organic. This cut/sifted herb from Bulgaria can ease breathing issues, including cough, asthma, bronchitis, sore throat, pneumonia. Tinctures can be used short term to relieve ear pain and migraines if prepared properly.
It can be smoked to heal lung problems & relax. It's very dry, so it smokes best if it is slightly misted or mixed with other herbs.
Ancients put it under their pillows to prevent nightmares.
Warning: The tiny hairs cause minor skin irritation to some.
Directions for tea: Barely boil 8 oz water, add 1 teaspoon of the loose herbs (you can use a tea ball, french press, or other way to strain herbs or leave them in the tea for a super strong brew), steep 3 - 15 minutes. Sweeten with a natural sweetener if desired.

Nurture your body with up to 3 cups daily.
*These statements have not been evaluated by the Food and Drug Administration. The product is not intended to diagnose, treat, cure, or prevent any disease.
Share
View full details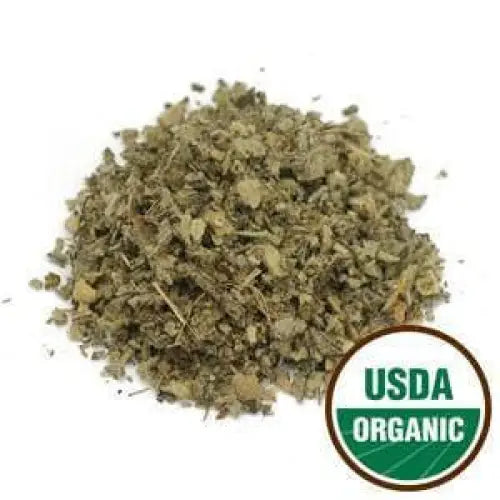 Wow
I'm just about an hour into drinking this tea, I mixed it with a custom daytime tea also from spirit rising which is only gotu kola and lemon balm. I purchased mullein leaf due to problems breathing, unable to catch my breath at times. I didn't want to smoke it but I might go ahead and do it since it is beneficial. It's very relaxing, I wasn't expecting that, there's a calm all throughout my mind and body. All of the products I've tried from Mike and Angela are superb, I'm so blessed to have found their store.
En La Kesh.